←Return to filtered list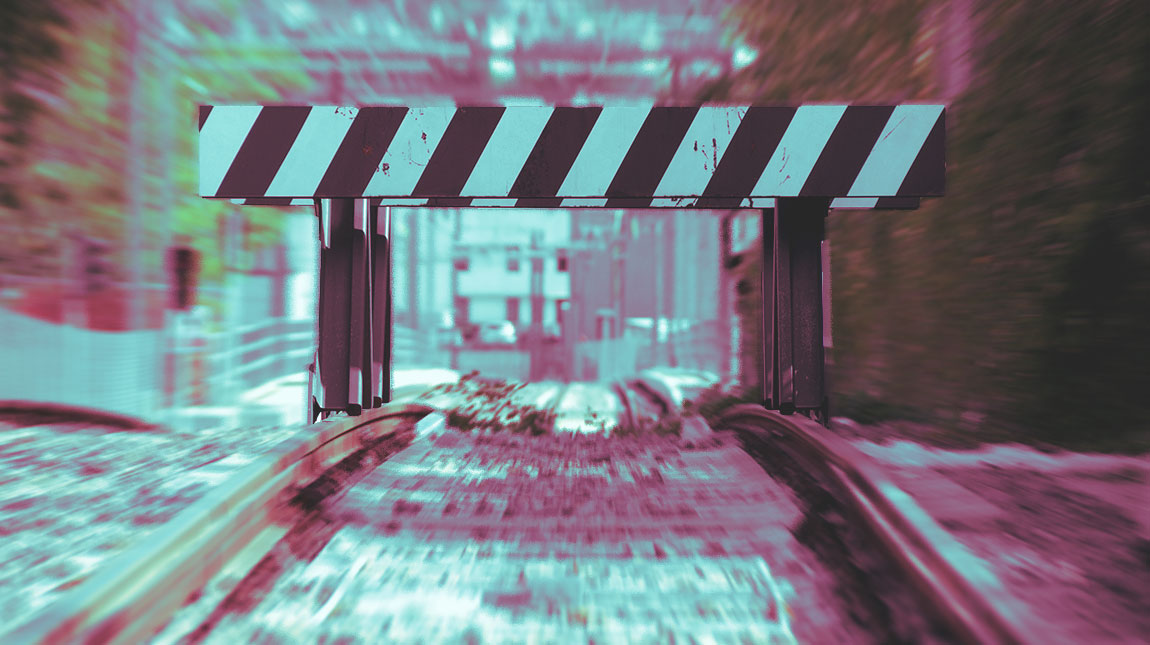 A train wreck waiting to happen
What do I do? This has been one of the many thoughts that have come to mind being the only staff person on my campus.
We don't have a staff woman to relate to the women. This alone sounds like a train wreck, but it's been one of the greatest blessings for me as a campus director.
I'm going to try to help cultivate a vision of three helpful principles to allow you to lead when you're the only staff person on your campus.
Oh yeah, the Holy Spirit isn't a bad helper after all.
Love your leaders
Students are capable of more than we as staff think they are. It's important that we love them and provide opportunities for them to thrive and serve the movement of leaders.
We must create teachable moments to allow them to see that they're a major contributor to the ministry.
If you're starting off the fall it's important to meet with your leadership team once a week. During meetings with your leadership it's important to allow them to see your heart for them and their development, not just your ministry strategy.
Weekly dinners are one outlet that allow for relational momentum and a family-like atmosphere with your students.
It's essential as a leader to make the most of these opportunities to love your student leaders. The process may take longer to get them on board with you, but there must be a heart for the students to be won to you and to the Lord Jesus Christ.
If you're a male staff person, I encourage you to have a time to meet with your female students in a group.
Host events for them so they know that you have vision for their growth and input. Create opportunities for them to have success, such as a craft night. It's an opportunity to serve them and their ministry, and allow them to thrive both spiritually and relationally.
Women on my campus have responded well when I have written cards of encouragement or thanks to let them know I care for them, they're created in God's image, and that they're more than the ministry they produce.
What seems like a stretch can become a joy through vision and prayer.
Ministry gets tough on most campuses around mid-October, and depending on how young your leaders are they can be fatigued by the second week of September.
We need to make sure that loving them and the gospel—not performing—is a priority.
If you start the semester with their hearts in mind it allows you to see the Lord sustain them throughout the semester.
Some things will be out of your control, but loving your leaders must be a priority.
Cultivate a movement of prayer
"A team that prays together stays together."
Any and all movements are built on prayer and it starts with the leader.
As the campus director and leader in discipleship we must make it a priority for our leadership team to cultivate hearts of prayer.
If there should be any challenge, it should be for student leaders to lead in prayer.
As leaders we should think to provide opportunities for our students to lead and create a big vision for our prayer time.
Often the prayer meeting is not well thought through and lacks zeal. If you and your student leaders can create a culture of prayer, the younger disciples that come to Christ will follow.
We see Jesus lead in this in Mark 1:35, and He cultivates hearts to pray for laborers in Matthew 9:38.
We recently have seen a big influx in evangelism, and it's been cultivated at our two weekly prayer meetings.
When all leaders own prayer, we get to create a culture for our campus that will sustain.
Cultivate coed spiritual momentum
Allow and encourage your student leaders to create a culture of coed community among believers. Practically this can be done through group dates, word feasts, and game nights.
The vision must be carried out by your student leaders, and this is why your leadership meeting is important.
The coed momentum will grow with the vision of your leaders, and if you plan ahead, your leaders can plan their own fun retreats, road trips to other campuses, or spring break trips.
This provides the opportunity for students to see that the ministry is theirs, and you as the campus director are allowing them to lead.
Your leadership team should be able to plan your weekly meeting through your planning ahead.
This will allow you to have coed entertainments and ownership will be high among your leaders.
Using technology as an asset through GroupMe chats can be useful to create spiritual momentum for your students through providing resources and discussing it with them.
When you get your students and leaders together it's important to have an encouragement time.
The leadership team should have an encouragement time, as well as with your new believers.
Be creative to push the momentum forward in regards to Christ.
Conclusion
Don't underestimate the power of the leader investing in the community of believers.
If students don't know you care, they will be reluctant to share the gospel, and they will feel as if they're your project.
The dinners and small group meetings are all worth it as a campus director to get your people on one accord as we see in Acts 1:14.
Be humble as the leader and be the person that serves everybody's ministry.
Cultivate a vision that is bigger than your campus, and always be willing to develop it.
Cultivate a database of resources to supplement student growth, because in reality you will not be able to meet all of their needs.
The leaders are key in your campus moving forward, but the campus director must provide avenues for them to have more influences in their spiritual walk beyond you.
Shaping strong leaders takes time and a village, and the process is grown through experience.