←Return to filtered list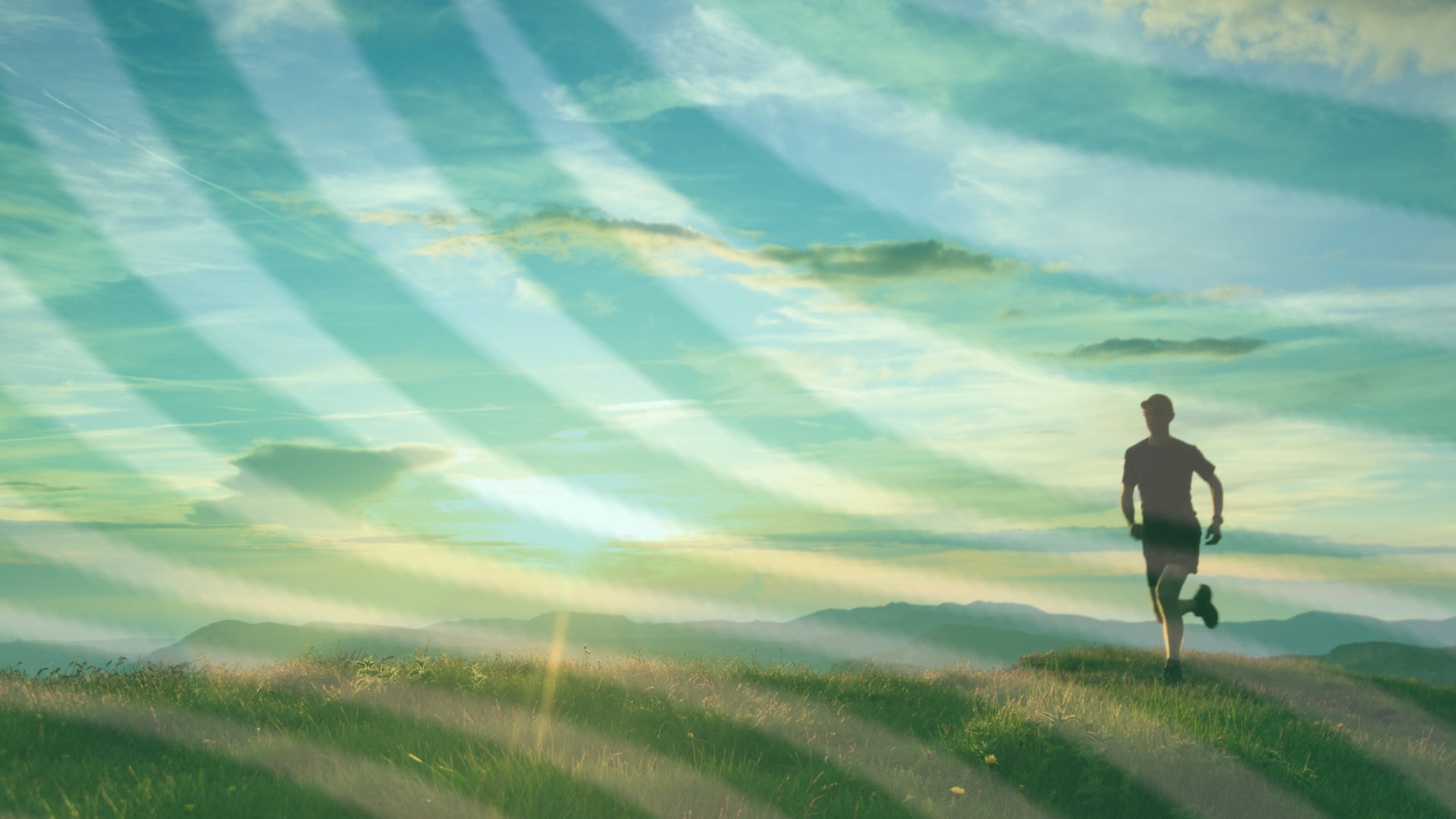 Running Free
Josh's spiritual decline started slowly. He wasn't pursuing God like he once did. Quiet times, Bible study and church attendance, which had been a highlight of his week, began to slip. His heart wasn't into it. His hunger for God and to know His word was waning. He once was passionate about sharing his faith and leading a Bible study with the freshmen on his dorm floor. He even became an R.A. because he wanted to labor for Jesus, but his hunger to serve the Lord was diminishing. Why? 
Josh's struggle was his porn habit, or maybe even an addiction. Regardless of what it really was, the secrecy of his porn use continued to consume more and more of his heart. The spiritual decay that results from sexual sin is at epidemic levels because of the accessibility of pornograpy. 
In Hebrews 12:1, we are commanded, "let us also lay aside every weight, and sin which clings so closely, and let us run with endurance the race that is set before us." God has a race for us to run, a purpose for us to pursue, "to know Christ, to be like Christ and to make Him known," "To be a disciple and to make disciples." But notice that before we can run our race, we need to lay aside the weights that slow us down and the sin that trips us up. I don't know of a sin that entangles today's Christian college students more than pornography, or of a heavier weight that comes from the shame following porn use. 
In 2019 The Freedom Fight surveyed over 1300 growing Christian college students on over 30 different college campuses. These weren't just random students; these were students who consider their faith in Jesus a very important part of their lives. They're plugged into a campus ministry, and almost half were in leadership positions in their campus ministry.  
Of the Christian college men, nine out of 10 say they struggle with watching porn at least occasionally. 51% of these men say they're addicted to pornography. Of the Christian college women, one in four say they watch porn at least monthly. These are our future Christian leaders, spouses and parents.
We have all seen it. The student who lacks the hunger for God and His word. The leader who lacks the confidence to share their faith or step out and be the leader they know God wants them to be. But we often don't realize what's going on behind the scenes: our enemy is unleashing spiritual warfare by using pornography to sideline a generation from running their God-given race. 
God warns in His word, "…abstain from fleshly lusts, which wage war against the soul" (1 Peter 2:11). God uses warfare imagery to describe how fleshly lusts like pornography impacts a person at the core of who they are. In his book, Addicted to Lust, Dr. Samuel Perry studied the impact of watching pornography on 3000 people over a six-year period of time. His peer-reviewed research shows that porn is waging war in three key areas. 
-Spiritual Growth:  Any porn use…is associated with declines in religious commitment and behavior (church, prayer, etc.) and an increase in religious doubts.  
-Marriages: If either the husband or wife use porn, that couple is 2-3 times more likely to divorce in the next two years than the porn-free couple. 
-Kingdom Service: The more porn someone watches, the less likely they are to serve in their congregation. 
The enemy is using porn to reach into Christian homes and churches and capture the hearts and minds of a generation with devastating impact. Addressing this spiritual warfare isn't just a problem to solve but it's an opportunity for deep discipleship.
If our discipleship doesn't address helping students lay aside the sin of porn and the weight of the shame that comes with it then we have a hole in our discipleship. Only 7% of pastors say their church has a resource to help their people overcome a porn struggle. Unfortunately, most campus ministries don't address the issue. Satan wants us to continue to ignore it so that the cancer of sexual sin and the toxic shame that results will continue to take people out of the race. What if addressing a person's struggle with porn wasn't just a problem to fix but an opportunity for deep discipleship? 
How is addressing porn an opportunity for deep discipleship?
The Freedom Fight is an online porn addiction recovery and discipleship program that is biblical, scientifically informed, gospel-centered, effective and free.
-You don't have to be an expert. Group leaders can follow the easy-to-use Leader's Guide to lead their people through the video content and Bible studies. 
-86% of those who complete the program and are committed to the three core habits find freedom. 
-The FF addresses the roots of a porn/sex addiction which results in lasting freedom. When the apostle Paul addressed the sexual bondage of the Ephesian believers in Ephesians 4:17-27, he gave a holistic approach to guide them to freedom: renew the mind, live out of an identity in Christ, holiness, authentic accountability, process their emotions, and replace lies with truth. The Freedom Fight program systematically walks through each of these areas. 
-Our app and technology tools allow accountability partners and groups to stay connected through daily accountability and practices. 
-Understanding brain science helps people more effectively renew their minds (Romans 12:2). We teach a tool based on brain science and three biblical principles that has proven to be powerfully effective at helping people build new brain pathways. 
-Each lesson has a short Bible study to undergird it with the authority of God's word.
 To learn more about this 100% free resource and hear from other leaders and pastors who have used it, click here. The goal isn't simply freedom, but it's to run free after Christ and His purposes.