Main Sessions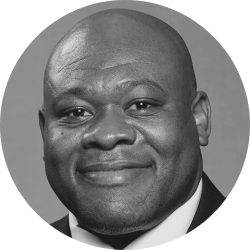 Derrick Moore – Executive Director of Player & Character Development, USC Football
Power and Potential of Students
Brian Smith – Senior Pastor, Hope Church Movement
Winning the Battle to Belong
Paul Worcester – National Collegiate Director, North American Mission Board
Revival Generation
Drew Frazer – Area Director – Northern Rocky Mountain Campuses, Navigators
Bow, Bend, or Break
Putti Benner – Associate Director, University of Texas at Arlington, BSM
Multiply Generations, Ignite Your Campus
Beau Crosetto – Director of Greek, InterVarsity, Los Angeles, CA
Beyond Awkward in Evangelism
Tonya Zunigha – Director of Missions & Womens Ministry, Faith Bible Church
3 Keys to Raising Up Lifetime Laborers
Olan Stubbs – Director, Campus Outreach Birmingham
Discipling Like Jesus Did
Todd Ahrend – International Director, The Traveling Team
God's Mission is Greater
Crystal Martin – Cross-Cultural Missions Director, Chi Alpha
If We Will
Andy Kampman – Long-Term Mobilization Director, Austin Stone Church
Change the World, Change the Campus
Steve Shadrach – Global Ambassador, Via
5 Great Commission Decisions You Need to Make
Workshops
Affinity Groups
Rich Mendola – International Friendships, Inc. – Biblical Hospitality, the Great Commission, and College students; The Hidden Mission Field on your Campus- International Students!
Isaac Jenkins – Greek Legacy – Understanding the Affinity Groups on Your Campus; Understanding and Reaching Greeks
Tony Dentman – Campus Outreach – Launching and Growing Multi-Ethnic Ministries
Derrick Moore – University of South Carolina Football – Reaching and Discipling Athletes
Delvin Pikes – Every Nation Campus – Reaching Coaches and Administrators
Church Related
Ed Kang – Gracepoint Church – The unique power of a college campus to forge Acts 2 communities; 5 reasons to plant a church on a college campus
Brian Smith – Hope Church Movement – Using Impact Events to Break The Stigma about Christians to Reach Your Campus
David Daniels – Central Bible Church – Working Together: Pastors and Campus Ministers
Disciple-Making
Bob McNabb – Discipleship in the Real World – Spiritual Multiplication in the Real World: Graduating Lifelong Laborers

Gary Stidham – UTA-BSM – Addressing Biblical Sexuality and Gender in Discipleship
Andrew Knight – Table Rock Church – Know Your Role: Are You Their Pastor, Therapist, Mentor or Discipler?
Andrew Knight – Table Rock Church – Launching a Disciple-Making Ministry on Campus
Ted Shimer – StuMo & The Freedom Fight – Discipling Students to Freedom from Porn
Bryce Bouchard – The Navigators and Noblemen – Transferable Concepts: The Follow-Up and Establishing of New Believers; Equipping Your Students to be Disciplemakers
Thai Lam – Collegiate Day of Prayer – How to Build a Powerful Prayer Movement on Your Campus
Evangelism
Beau Crosetto – Intervarsity Christian Fellowship – How to be Bold but Not Pushy in Evangelism
Ben Weber – Campus Outreach – Obstacles in Effective Evangelism on your campus
Paul Worcester – NAMB & Christian Challenge – 10 Keys For Building Evangelistic Momentum
Gary Stidham – UTA-BSM – From Bubbled to Bold: Keys to Building a More Evangelistic Culture
Putti Benner – Texas BSM – SALTy Personal Evangelism
York Moore – Coalition for Christian Outreach – Reaching and Discipling Students Using ChatGPT, TikTok, and AI
Tonya Zunigha – Faith Bible Church – Evangelism in a Post-Modern and Digitally Distracted World
Mission Mobilization
Tanner Callison – The Traveling Team – Gen Z Misunderstood: Changing the Narrative
John Laravia – Campus2Campus – Global Missions: Should Our Students Stay or Should They Go?
Andy Kampman – Austin Stone Church – Building a Mobilization Pipeline on Your Campus
The Traveling Team – Your Students' Obstacles to Mission
Lawson Wright – Via – Infusing God's Heart for the Nations in your Students
Leiton Chinn – International Student Ministry Mobilizer – Flipping the Script: Sending Americans as International Student Missionaries
Personal Development
Crystal Martin – Chi Alpha – Walking as a wise leader
Olan Stubbs – Campus Outreach – Staying Fresh in Your Walk With Jesus
Drew Frazer – The Navigators – A Balancing Act: Health in Family & Ministry
Jim Rinella – The Navigators – Seven Habits of Highly Effective Campus Workers
Bob McNabb – Discipleship in the Real World – Cutting Edge Leadership
Scott Martin – Chi Alpha – Reigniting and Sustaining Your Vision and Passion
David Worcester – Compass Church – Better Talks Faster: Preparing Powerful Biblical Messages While Prioritizing Personal Ministry
Tisha Patton & Panel – Via – Balancing Ministry and Motherhood
Steve Shadrach – Via – Ten Keys to FINALLY Get You Fully Funded THIS Summer!
Eric Scott – Ratio Christi – Apologetics 101
Strategy/Management
Jason Kuhlman – Student Mobilization – Building a Campus Movement from Scratch
Robel Disasa – EvaSue – Learning from Campus Movements Outside the U.S.
Tony Dentman – Campus Outreach – Getting Minority Staff Fully Funded
Clayton Bullion – Baptist Student Ministry – Mapping and Decoding Your Campus
Todd Ahrend – The Traveling Team – Understanding and Unlocking the Greatest Student Movement in History
Thai Lam – Collegiate Day of Prayer – What Can Asbury Teach Us About Revival on Our Own Campuses?
Scott Martin – Chi Alpha – Evaluating and Selecting Campuses to Launch Ministries
Paul Worcester – NAMB & Christian Challenge – Give Me Freshman or Give Me Death
Dan Allan – Cru & Every Campus – Reaching EVERY Campus Around You
Lawson Wright – Via – Infusing God's Heart for the Nations in your Students
Steve Shadrach – Via – Six Principles of Moving from a Ministry to a Movement
Follow us on Social Media for more updates