←Return to filtered list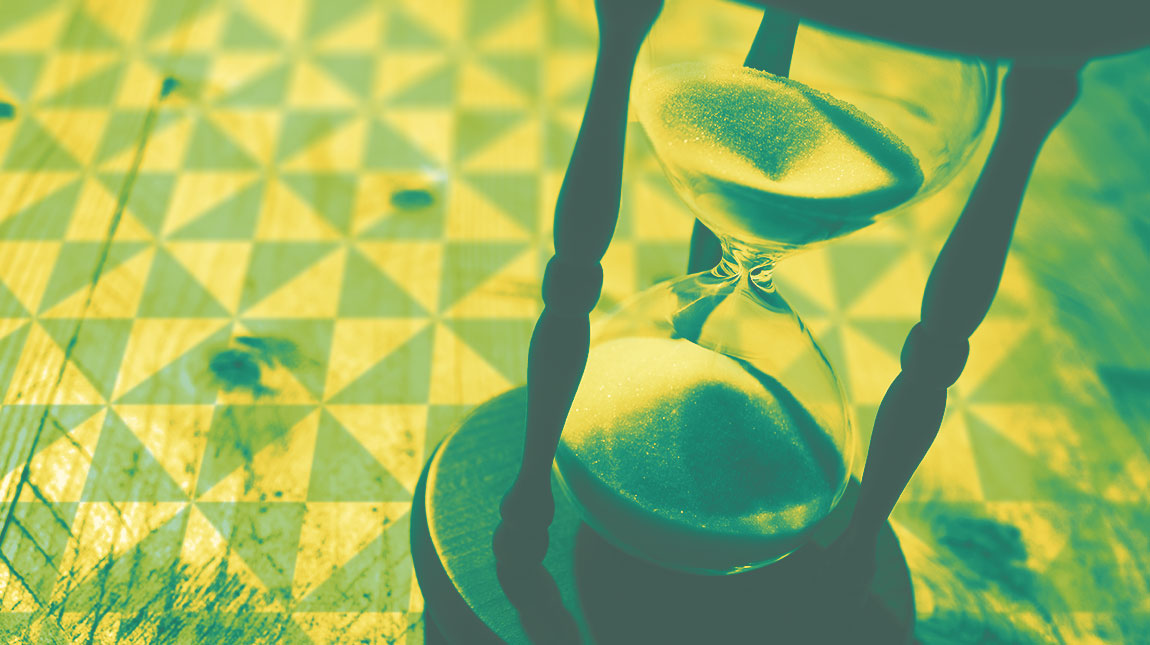 A guide to Godly time management
People arguably have the most discretionary time of their lives while in college. This gives great potential to be effective in ministry during these four (five, six plus?) years.
However, in order to take advantage of this extra time, we must learn to be wise with how we manage it.
Time is the most valuable asset in our life, even more valuable than money.
If you lose money, it can be regained. If you lose time, it's gone forever. That's the perspective you must have in order to be intentional with how you spend your limited time. James 4:14 says,
"Why, you do not even know what will happen tomorrow. What is your life? You are a mist that appears for a little while and then vanishes."
It's imperative that you make the most of your time while you are here on Earth, for our lifetime is but a fleeting mist in the scope of eternity.
Those who have a clear perspective on their limited time and use it intentionally for advancing the kingdom of God will most certainly become juggernauts for Christ.
A juggernaut is defined as "a powerful and an overwhelming force."
Those who gain victory in this area will see how God can use them as a powerful and overwhelming force in advancing the gospel.
God gave us 24 hours in a day to accomplish what we need to get done. This includes adequate sleep, rest, and play. However, it's when we sleep too much, rest too much, or play too much that we fall into trouble.
Some people fall on the other side of this spectrum by spending too much time on the job or doing school work. Although these are not bad activities, we must remember what's most important.
It's possible that someone who falls into these traps does not have a proper perspective on managing their time wisely.
We're going to show you five ways to make your time as effective as possible.
First, to begin to have the proper perspective on time management, it's imperative to understand the Great Commandment:
"Love the Lord your God with all your heart, and with all your soul, and with all your mind." – Matthew 22:37
1. Put God first in your life.
Romans 10:9 – "if you declare with your mouth, 'Jesus is Lord,' and believe in your heart that God raised him from the dead, you will be saved."
Romans 6:13 – "Give yourselves to God…surrender your whole being to him to be used for righteous purposes."
Matthew 6:33 – "But seek first his kingdom and his righteousness, and all these things will be given to you as well."
2. You need more than just discipline; you also need wisdom.
Ecclesiastes 10:10 – "If the ax is dull and its edge unsharpened, more strength is needed, but skill will bring success."
You don't need to work harder; you just need to work smarter. The smarter you work, the more effective you will become in managing your time and completing tasks.
You also need wisdom to discern what's important to you. This is because if it's important to you, you will do it.
Practical tips:
Create a master to-do list
Calendar your to-do list
Set specific times and days you will get something done
Prioritize
Partake in activities with your disciple
Sometimes you will drop the ball and good enough needs to be enough
3. You must make goals and make plans to reach those goals.
Proverbs 16:9 – "In their hearts humans plan their course, but the LORD establishes their steps."
Make SMART applications:
S – specific
M – measurable
A – action oriented
R – realistic
T- timely
4. Grasp the gravity of our limited time.
Ephesians 5:15-17 – "Look carefully then how you walk, not as unwise but as wise, making the best use of the time, because the days are evil. Therefore do not be foolish, but understand what the will of the Lord is."
James 4:14 – "Why, you do not even know what will happen tomorrow. What is your life? You are a mist that appears for a little while and then vanishes."
Psalms 39:5 – "You have made my days a mere handbreadth; the span of my years is as nothing before you. Everyone is but a breath, even those who seem secure."
In some seasons of your life you will work harder and more often than others.
If you put God first, understand what's important in life, and realize your limited time here on Earth, then you will have a recipe for planning your time accordingly.
5. Fulfill the mission God has called you to.
Honoring and glorifying God must be the ultimate motive for our actions in life. We place our sights on the eternal, not the temporary.
John 9:4 – "As long as it is day, we must do the works of him who sent me. Night is coming, when no one can work."
The way you spend your time has eternal implications. Whether you make good or bad decisions on spending your time, it will have an eternal consequence.
2 Tim. 2:2-3 – "and what you have heard from me in the presence of many witnesses entrust to faithful men, who will be able to teach others also. Share in suffering as a good soldier of Christ Jesus.
There is no discipleship or disciple making without being serious about life and having a militant and loyal devotion to the Great Commission.
The Great Commission says,
"Go and make disciples of every nation. Baptize them in the name of the father, and of the son, and of the Holy Spirit. Teach them everything I have commanded you to obey and surely I will be with you to the very end of the age." – Matthew 28:19-20
After reading this article, check out this tool on time management. This is great for helping you or a student figure out how you spend your time each week and how you can improve your time management.
______________________________________________________________________
Author Bios
Sloan Collier – Sloan has been a staff member of Christian Challenge at California State University, Chico since January of 2016. He came to Christ through Christian Challenge his freshman year of college and has been given a passion to make disciples and equip student leaders for ministry. Sloan loves politics, weightlifting, and all things outdoors.
Brittany Bryan – Brittany has been on staff with Christian Challenge at California State University, Chico since 2013. Before coming on staff she was a student leader with the ministry while studying to receive her bachelor's degree in Communication Design. Currently Brittany oversees the training of the female student leaders. She has been married for 4 years to Cody and they recently had their first baby Calvin.