←Return to filtered list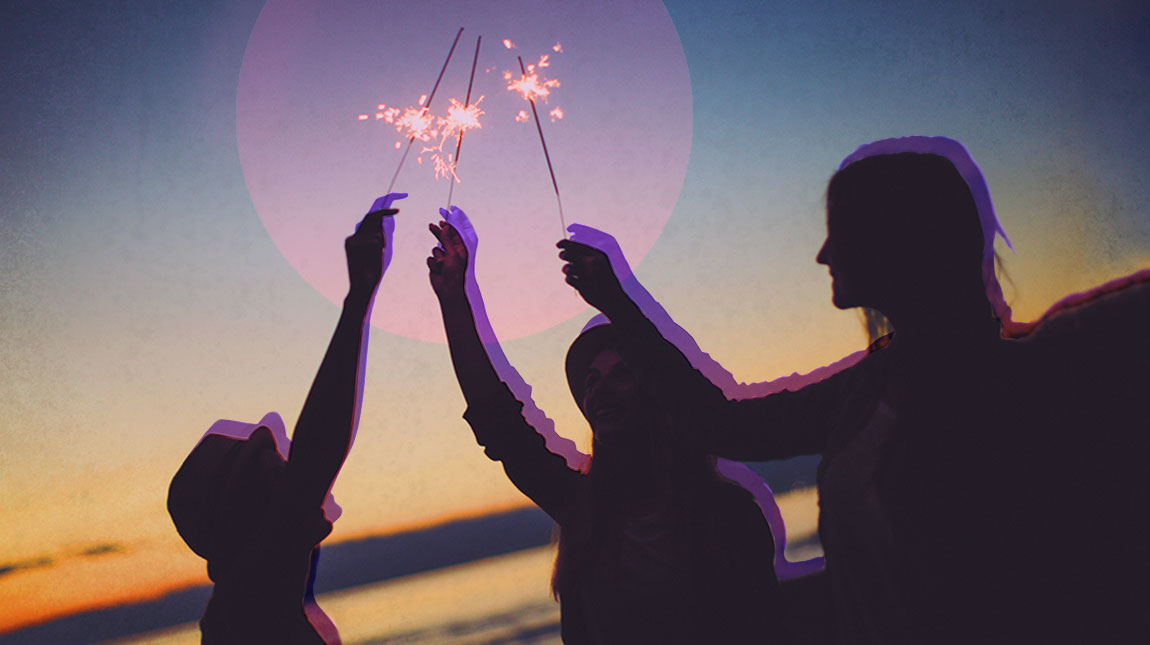 The power of a summer project
Ten years ago, a visitor at my dinner table excitedly told me about an investment opportunity. He had received an "insider tip," and was generously passing it on. Since I had $500 to invest, I immediately bought stock in the recommended, highly speculative company.
I recently looked at the stock and realized I turned $500 into roughly $6.30. Needless to say, not a great investment.
At the same time period, I was considering another stock, Walmart. Since I invested in the other company, I wasn't able to invest it in Walmart, which obviously had an excellent track record.
Today, the same amount of money invested into Walmart stock would be worth roughly $1,300. The moral of the story? I didn't know a good investment from a bad one, and it cost me.
If your goal is to turn lost college students into disciple-making leaders for Jesus Christ, I know of no better investment than a three-month summer provides.
Over the years, I've met many campus ministers who don't use the summer to establish students in the faith and equip them to be co-laborers on campus.
My question for each of them is always the same, "Why not?!"
If I'm not going to use summers to develop college students, I might as well be in family ministry or singles ministry, where my target group is far less available and mobile.
But I'm not doing family or singles ministry! I'm doing college ministry and the best thing about college students is that they are available to go anywhere at any time to grow spiritually.
Why should every campus ministry invest in a summer collegiate discipleship training project as its absolute best tool for ministry? Here are my top three reasons:
To share the gospel with your involved unbelievers
With a summer project, you have an opportunity to invite unbelievers into a loving, supportive environment in which they can process the truths of the gospel.
Every summer, students who are in the process of coming to Christ make up roughly 30 percent of our summer projects.
What better place for hungry unbelievers to spend the summer surrounded by godly friends?
What better discussions for unbelievers to engage in than those that center on Jesus Christ and His Word?
To test hunger
If a student is willing to give nine weeks of his summer in another place, studying the Word, memorizing Scripture, growing in Christ-like character, and learning how to reach out with the good news of Jesus, this is a good sign that this student is a good investment of your time.
Of course, many students will give all kinds of excuses as to why it is impossible to give nine weeks of their lives to anything.
The champion call gets the champion response. Simply challenging students to give an entire summer to putting God at the center of their lives will cause the most hungry to step up and attend.
To build your leadership team
While we have many summer projects, we don't allow students to choose the project where they attend.
Students from a given campus are required to attend with all of the other students from their campus. This approach ensures that we are building a ministry team of students who build memories together, pray together, study together, and grow together.
As a result, they are much more likely to be a unified force on campus in the fall.
On a related note, I see many ministries give high premium to overseas mission trips. While I'm a huge believer in summer mission trips (I recruit to them every summer!), I believe it's a mistake to prioritize overseas mission trips over stateside summer projects.
There's a big difference between a mission trip and a summer training project.
A mission trip is exposure to another culture where you share the gospel.
A summer training project is a place where you learn to walk with God and build convictions to make disciple-makers for a lifetime.
Laboring for Christ is a conviction we want our students to carry with them the rest of their lives, regardless of location.
I did both as a student, and I recommend both. But if a student only has one summer, I strongly encourage him to attend a stateside summer project.
I just returned from an exhilarating week in Florida.
Every day I rose early, got in the Word with college students, and trained others how to walk with God.
By far the most effective tool we have in our ministry is our summer training project. I'm consistently amazed by how many campus ministries don't use this critical tool for building leaders.
Make the investment in collegiate summers.
If your ministry doesn't aggressively focus on recruiting students to a multi-week summer discipleship training project, I believe you're giving up the best opportunity you have to impact them for Christ.
You can't make a better investment in your students than a summer training project.