←Return to filtered list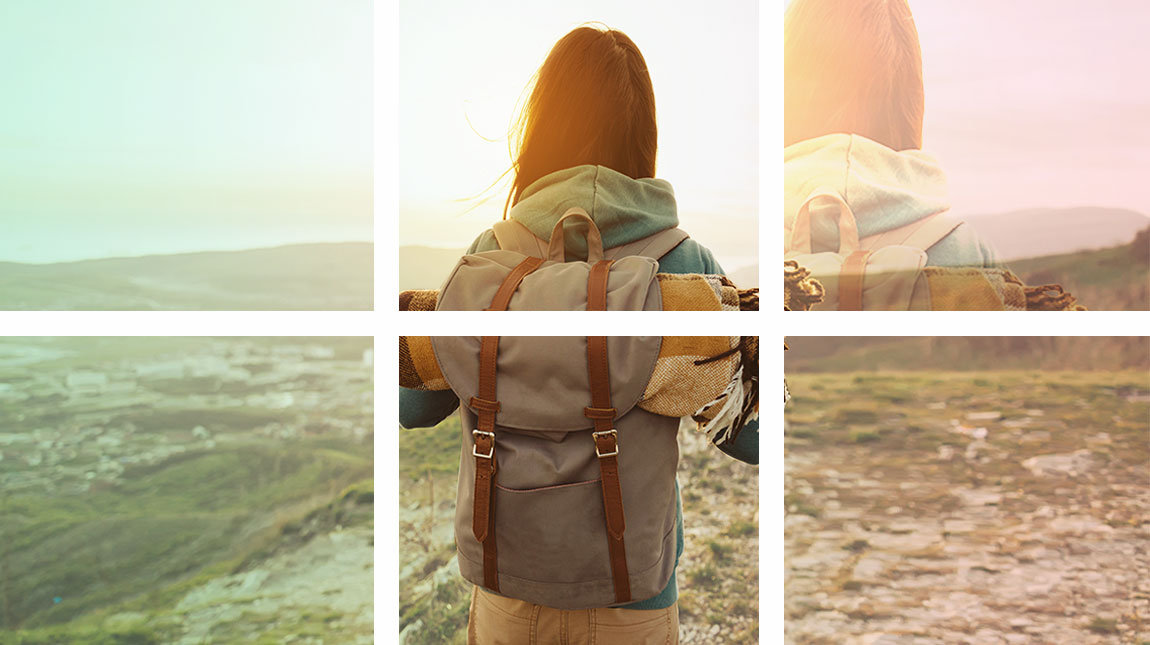 Stashing up your evangelism gear for the long haul
The more time I spend on the university campus, the more I'm reminded of the time I spent on the Appalachian Trail.
Whether your purpose is evangelism or backpacking, preparation can often make or break your experience.
Preparing Your Pack
I'm no "Thru-Hiker," but the hundred miles or so that I have backpacked the A.T. was enough to convince me of just how crucial it is to prepare your pack with basic survival necessities.
On the trail, every day presents new and risky situations, from severe weather and limited water, to ticks and mosquitoes, to venomous snakes and black bears.
You especially don't want to be caught without a deck of cards and sunflower seeds.
Again, the pack you prepare can make or break your experience!
Backpacking parallels evangelism. So whether you're hiking a trail or sharing your faith, both come with the opportunity of forming life-long friendships.
Both offer an adventure with unpredictable situations. And both experiences can be enhanced by proper preparation.
I like to imagine the Apostle Peter chewing on sunflower seeds when he penned the words, "Always be prepared to give an answer to everyone who asks you to give the reason for the hope that you have," (1 Peter 3:15).
If you were preparing to have spiritual conversations on the university campus, what items could you include in your pack that would serve to enhance your experience?
A Word of Advice from A Homicide Detective
I have to give a shout out to my buddy Greg who took me on the A.T.
While hiking the entire 2,200 miles during his college days, Greg was interrogated by some "slackpacking" F.B.I. agents who mistook him for another good-looking, bearded, bald guy who happened to be a criminal on the run. It was hazardous indeed!
The connection of all this points back to an apologetics book by J. Warner Wallace that gave me the idea for this post.
In Cold-Case Christianity, Wallace, a homicide detective and former atheist, applies his investigative skills to the claims of the four Gospels. It's an excellent book!
Amidst the many helpful case studies, diagrams, and definitions, Wallace teaches readers the principles that judges and juries use every day in our justice system to determine whether or not "so and so" has committed a crime.
One takeaway from the book is the strength of cumulative evidence when building a case.
This principle is helpful both for the one sharing truth and for one seeking truth.
It helps the one sharing truth to not make too much or too little of any given fact and the one seeking truth to be realistic in their expectations, and go where the best explanation points.
Finally, the last takeaway I'd like to mention – the one which inspired this post—has to do with what Wallace calls a "Callout Bag," which he refers to at the end of each chapter.
He explains it this way:
"I keep a leather bag packed beside my bed. It contains all the gear I need when I'm called to a homicide scene in the middle of the night. My callout bag typically includes a flashlight, blank notepads, plastic gloves, a digital recorder, camera, and (of course) my gun and badge. My bag also contains an investigative checklist I created many years ago when I was a new detective. While I seldom need to refer to it anymore, it represents years of wisdom gleaned from partners, classes, training seminars, successful investigations, and failed efforts. You might be interested in assembling your own callout bag and checklist."
Suggestions for Your Evangelistic "Callout" Bag
Whether you've had calls in the middle of the night, or you've been put on the spot with a million dollar question at a coffee shop, having a satchel full of resources you've prepared in advance could make all the difference in the world.
Ten Items You Might Include
Two Bibles – one for you and one for the person you're conversing with.
A notepad, pen, and sharpie – for all those stick figures and bridges you like to draw.
Evangelistic tools – to help start and continue spiritual conversations.
Resource books – to respond to questions and point to further study.
An apologetics folder – with notes, flow charts and outlines you've personally compiled based on past FAQs.
Connect cards – to collect student's names and contact information.
Resources to give away – to help seekers dig deeper beyond your spontaneous and/or scheduled conversations.
Digital apps – to lighten the load and utilize helpful tools.
Ministry and/or church fliers – to leave with students when you part ways, inviting them to an appropriate event.
A study log – to record student's names and the content you discussed. This is particularly helpful for preparing for follow-up appointments, especially when you are meeting with multiple students throughout the week.