←Return to filtered list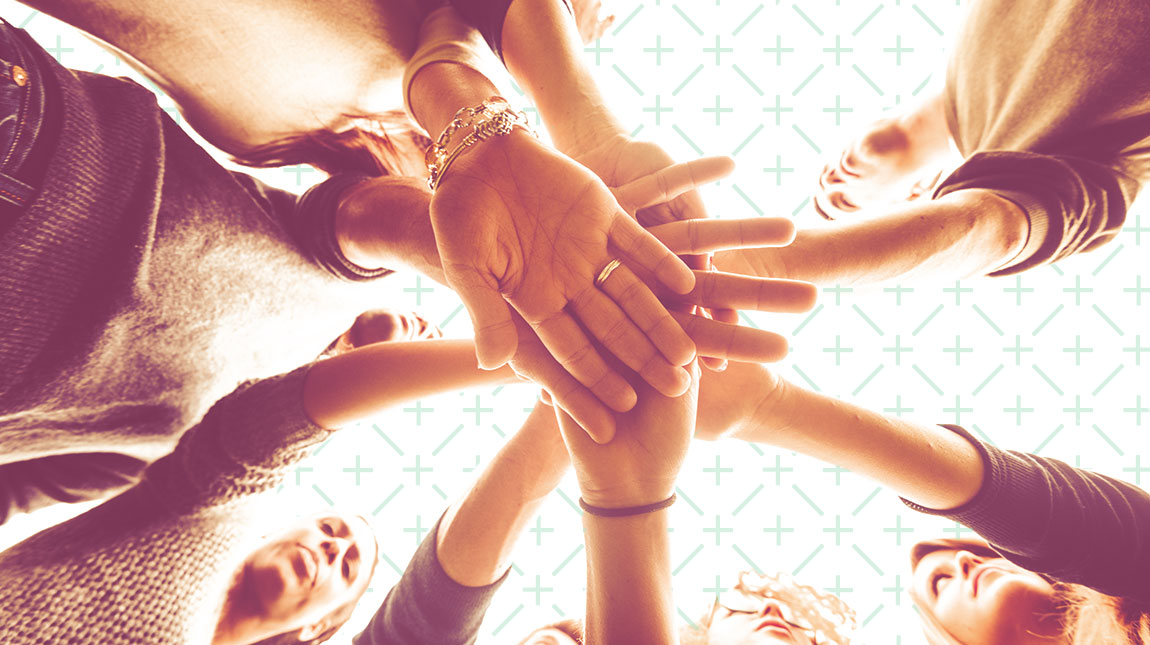 Do What You Can
As you are looking ahead to next semester, it can be easy to look at the needs of your campus and the resources you have at your disposal and be overwhelmed by it all.
You may be tempted to make excuses about your situation or become jealous of other ministries that seem to have more manpower or money than you do.
Even if God is blessing your ministry with many new students, providing leadership to a growing ministry can feel overwhelming.
Today, no matter where you are, I want to encourage you to…
Do what you can!
In the first three weeks of the semester our ministry hits the campus hard trying to reach as many new students as possible.
At this point we have around 100 students involved, twenty-five student leaders, and four staff.
This year we set a challenging goal of obtaining 2,000 interested contacts on campus, because after all, "it's all about the contacts."
After three weeks of consistent tabling and surveys we had over 1,900 interested contacts to follow up! Overwhelming to say the least, but also a great problem to have.
We texted all of these students for a series of fifteen "rush week" style outreach events, and hundreds of new students attended these events.
Our small team of highly motivated students and staff simply started setting up as many gospel appointments as possible with these new students who visited our events.
Almost every day during those three weeks I received notifications from our Core Team's Facebook group with a student leader posting about a new student who just decided to follow Jesus!
It has been amazing to watch God totally rig these conversations. He has been working in these students' lives long before we set up the gospel appointments with them.
One student I met with told me the reason he has been coming to our events is that he feels like there has been something separating him from God, and he didn't know what it was.
He thought we might be able to help him out.
It was such a joy to share the gospel with him and sit across the cafeteria table as John repented and surrendered his life to follow Jesus!
As exciting as all this is, I honestly am pretty overwhelmed!
How in the world will our team provide the personal care and follow up needed for each of these new believers? It has been a bit of a burden.
The Lord has given me the "do what you can" principle to encourage me to keep working and thinking of creative ways to fulfill God's call for our ministry on campus.
Roy Robertson was the first missionary sent out by Dawson Trotman, founder of the international disciple-making ministry known as The Navigators. I was blessed to meet Roy several times during my time in college and was greatly helped by his little discipleship book, "The Timothy Principle" based on 2 Timothy 2:2.
Please take a couple minutes to watch Roy tell a story of one of his first missionary assignments with The Navigators. It is encouraging to picture this new missionary, whose primary skill and calling was in one-on-one discipleship, all of a sudden effectively following up thousands of new believers through the mail!
God is not limited to our understanding of how ministry works.
In fact, He likes to blow our minds with His faithfulness if we will step out in faith and take kingdom risks.
I am encouraged by the story of how God intentionally thinned out the army of Gideon to just 300 men (the original 300) and brought about an epic victory for the Israelites.
God wanted to make it abundantly clear that the credit for this victory belonged to Him alone.
The LORD said to Gideon, "You have too many men. I cannot deliver Midian into their hands, or Israel would boast against me, 'My own strength has saved me.'" Judges 7:2
I want to challenge you not to tell God what He can and can't do based solely on your financial resources or even the size of your staff and student leadership team.
Do you believe God could save hundreds of students on your campus through your ministry this year?
Do you believe He can radically change and transform the worst sinner on campus in an instant?
I have watched him do just that. Those students can make some of the best evangelists.
Remember, "For the kingdom of God is not a matter of talk but of power."(1 Corinthians 4:20)
When was the last time you asked God to send revival to your campus and believed it could start this week?
When was the last time you called your team to sacrifice and do whatever it takes to introduce one more freshman to Jesus?
Our ministry is shameless about calling our student leaders to sacrifice for the mission of making disciples on campus.
We are specifically radical for the first few weeks of the fall semester. They don't usually have tests those weeks anyway.
We encourage them to treat those weeks like a mission trip and live with the motto John Wesley gave his traveling preachers:
"You have nothing to do but to save souls. Therefore spend and be spent in this work."
We have modeled the way, challenged them to join us, and the students have stepped up in surprising ways.
One of our students has personally led five students to Jesus already this semester!
However, I don't want to give anybody the idea that I think college ministry is easy.
There are many factors that make college ministry difficult.
We all have been guilty of making excuses about why we aren't reaching more students, but I want to offer this challenge.
Remember that while you may not have the resources or skills you think you need, God does.
Consider these words from Hudson Taylor:
"Many Christians estimate difficulties in the light of their own resources, and thus attempt little and often fail in the little they attempt. All God's giants have been weak men who did great things for God because they reckoned on His power and presence with them."
I would highly recommend you read the book "Hudson Taylor's Spiritual Secret" to learn about the life behind the quote above.
If you know anything about his life, you know it was far from easy, but it was marked by a "rest of faith" that took God at His Word and trusted God to use his efforts.
Another example is Bill Bright, Founder of Cru. Bill Bright had a similar method of dealing with overwhelming situations as he led the massive missionary movement of Campus Crusade for Christ.
Whenever praying over a problem in his movement he would not pray "God I have a problem," he would pray "God you have a problem" because he understood he was a slave of Jesus who was called to simply do what he could and trust God to do what only He can.
It's my prayer that we will follow the example of these great leaders and trust God as we aggressively attempt to advance His mission.
Do what you can and trust God to do what only He can!
*Republished with permission from Collegiate Collective